Dream Big,
Do Bigger
Dreaming BIG is easy… but if it's all you're doing, it's not enough.
This book, written by internationally selected woman experts who have walked the walk and have the scars to prove it, is all about turning your dreams and aspirations into reality through actionable steps.
Whether it's in life or business, by dreaming BIG and doing BIGGER you are challenging yourself to drop all limiting beliefs, self sabotage and imposter syndrome and really focus on what it actually takes to achieve personal success.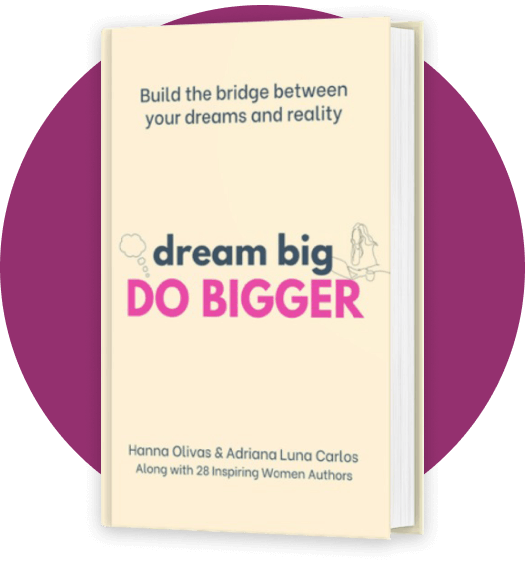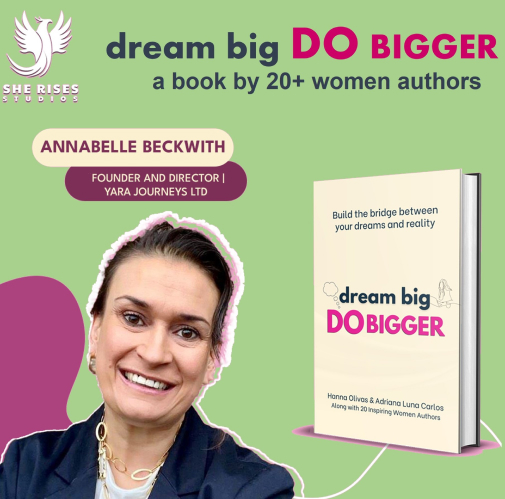 Annabelle's Chapter
So you have a dream…. where do you even start to make it happen?!
True to her usual down-to-earth approach, Annabelle's chapter 'From Dreaming to Results' builds on her own life experience and draws out key practical steps that anyone can follow as they move from dreaming, to action, to results.
From making the personal decision to go for it, through the crucial steps of your journey to celebrating your successes, she talks through some of the mindset shifts and consistent actions that you'll need follow as you move towards your life and business goals:
join Annabelle's growing international tribe of unstoppable women
and receive tips and techniques on growing both personally and professionally - including exclusive video lessons based on her chapter - let us know who you are and where to reach you!